ALFRED DERAGNE - PRODUCER
From France, Alfred studied management at the University of Bath. A film lover and aspiring producer from a young age, he took a year off his studies to work as acquisitions assistant at sales and distribution company Bac Films, and started the producing MA at the NFTS in 2020.
Now graduated, he is since March 2022 handling acquisitions and coproductions at Indie Sales.
LAURA HARTWELL - PRODUCTION MANAGER
Laura is a factual entertainment production coordinator with a keen interest in investigative storytelling.
She has worked across features, television, and short film documentaries for companies such as Discovery+, BBC, and Channel 4. In addition, she has experience in development, production, post-production, and delivery.
She graduated from the production management course at The National Film and Television School, where she tutors in her spare time. She completed her undergraduate degree in Public Relations at Bond University in Australia.
Mira is a Danish editor who has graduated with an MA in Editing from the renowned National Film and Television School in England. She has a broad experience working across fiction, documentary and animation as well as commercials.
She is particularily interested in narrative stories about miniorities and bringing forth stories and highlighting issues that are not normally told.
Osian Pearson is a Student BAFTA and Royal Television Award, nominated Editor, based in Bristol.
Having worked in some of the most well know post-production facilities in London, Osian currently works at the prestigious BBC Natural History Unit on an upcoming landmark television series.
GIORGIA ZARANTONELLO - EDITOR
Giorgia is a film and TV editor based in London. Creating stories with a strong narrative, fresh perspectives and a thorough attention to detail is important to her. As an LGBTQ+ editor, she really believes films can change people's perspective and she aims to be involved in stories that can have impact to push for change and equality.
The films that she has edited have been selected to festivals such as the London Short Film Festival, Amnesty Media Awards, One World Media Awards, Raindance, BFI Flare, amongst others.
Giorgia is an alumna of the National Film and Television School and she recently won the Avid Award for 'Excellence in Editing'.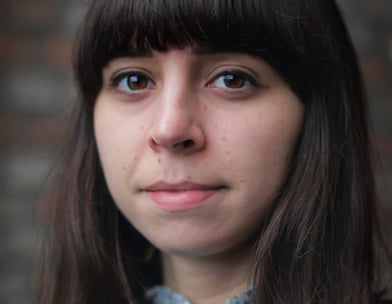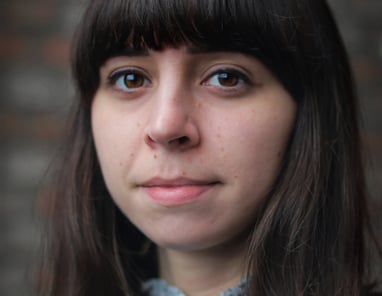 Natalia is a film editor based in London with ten years of experience working in the film industry. While working in Germany, France, and Italy, Natalia developed her passion for the editing process. She moved to the UK to study at the prestigious National Film and Television School and graduated in 2022 receiving a Master's Degree in Editing.
Natalia is particularly interested in collaborating on projects dedicated to fresh, innovative stories about aspects of life that haven't been told on screen before.
GULDEM MASA - SOUND DESIGNER
I am a British-Kurdish Sound Designer based in London. I have several years of experience working as a sound editor, dubbing mixer and foley artist across Film and Television, with my work being screened worldwide at BAFTA and Oscar qualifying film festivals.
I have recently graduated from the National Film & Television School with an MA in Sound Design and have since mixed two feature documentaries. My recent short film work includes Charlene Wango's Fields which aired on Sky Arts as part of DBK Studios 'Unearthed Narratives' slate.
ADRIAN CERMAK - MUSIC COMPOSER
Adrian Cermak is a music composer for film and television, whose music has strengthened many projects including the latest global campaigns for SKODA, a documentary film 'It Feels Personal' (TRIBECA Festival, official selection), a fiction short 'The Dinner After' (BAFTA qualifying Glasgow Film Festival, official selection), a 10-part TV Series "Cervene Pasky", and many more.
Adrian prides himself in being versatile, writing music in a variety of styles from classical orchestral, through hybrid, to fully electronic, but also enjoys experimenting with new sounds, creating dark and visceral textures, and building unique musical instruments for the right project.
CINE SERVICE - RENTAL HOUSE
CINE SERVICE – full-service film equipment rental house based in Lithuania, Vilnius. They provide professional cameras, various grip equipment and high-quality services for filmmaking.
Rental house founder Julius Navagrudskas has more than 20 years of technical knowledge and filmmaking industry experience, based on which we can offer expert advice and support throughout the production process.
He also has vast experience working as a sound recordist, key grip and 2nd AC in documentaries, TV series and feature films.